One of the questions that we often get asked is: Why should I use WordPress?
Isn't my old site good enough? Why do I need to switch to WordPress from another platform? If you're asking these questions, then you're at the right place. In this article, we will share important reasons why you should use WordPress.
WordPress dominates the content management system market, with 60% market share
WordPress is not just the most popular CMS, it actually blows the competition out of the water. Usage statistics from W3Techs WordPress is used by 59.6% of all the websites that use a content management system (CMS). The second most used CMS, Joomla has a 5.9% market share. Closely followed by Drupal, with a 4.9% market share and Magento's 2.8%.
Due to it's robust features, many of the top brands use WordPress to power their websites including:

Even Beyoncé uses WordPress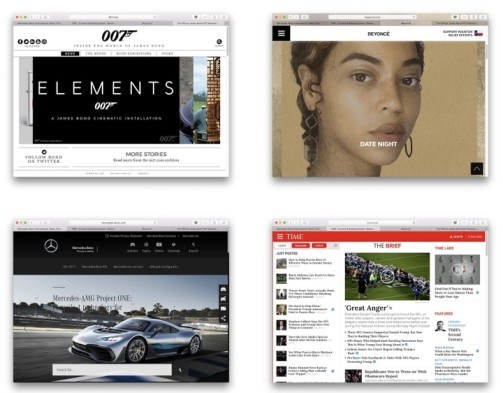 WordPress makes content creation as easy as typing in Word
If you can create a text document in Microsoft Word, you can create a formatted post in WordPress. Forget complicated code – formatting your text in WordPress is as easy as clicking a few buttons, just like your favorite text editor.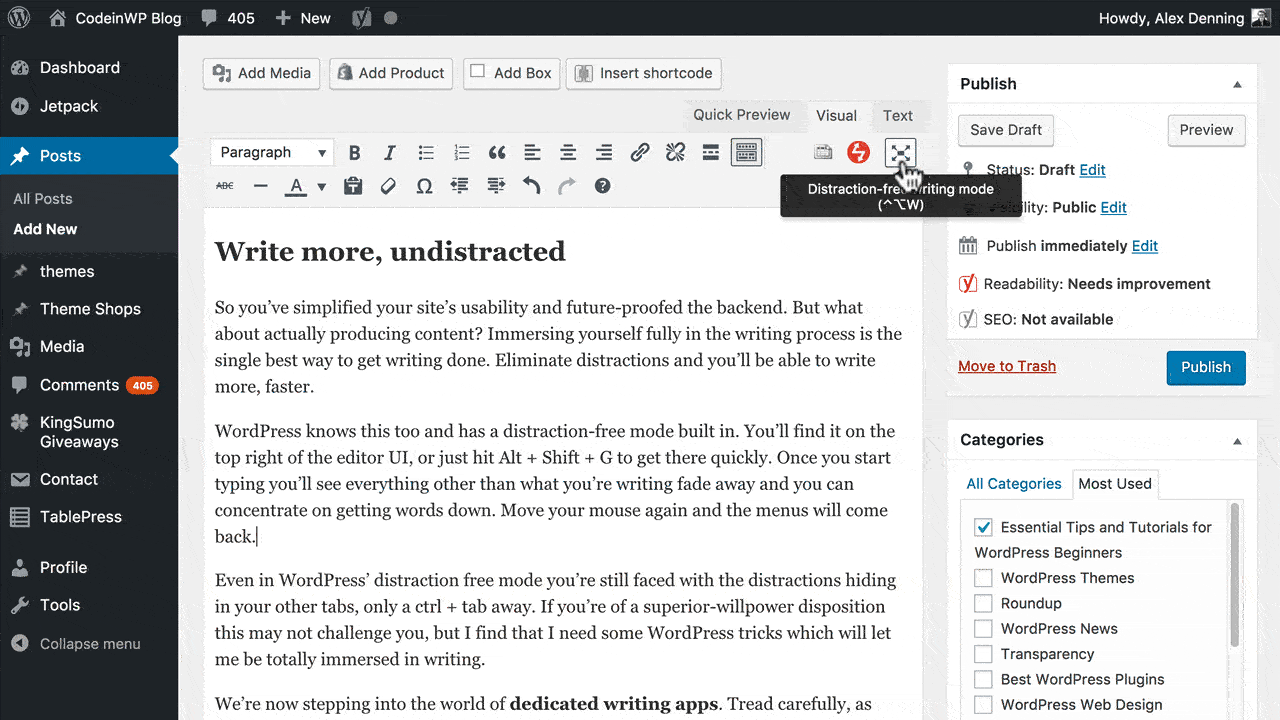 WordPress is SEO Friendly
WordPress is written using standard compliance high-quality code and produces semantic markup. In non-geek terms, this makes Google and other search engines love WordPress.
This is why WordPress sites tend to rank higher than others in search engines.
By design, WordPress is very SEO friendly out of the box. You can also use WordPress SEO plugins to further optimize your website.
Google is penalizing sites that aren't mobile-friendly by ranking them lower on their result pages.
With WordPress, you don't have to overhaul your entire site to make it accessible on tablets and smartphones, since most themes are automatically responsive. WordPress also has an option for websites to be viewed in "mobile view" for themes that aren't responsive.
WordPress is Safe and Secure
WordPress is developed with security in mind, and it is considered to be a very safe and secure platform to run a website. However, just like the real world, the internet can be an uncertain place.
There are intruders out there who want to get their hands on as many sites as they could. To protect your WordPress site, there are a few simple things that you can do to make it even more secure.
WordPress Can Handle Different Media Types
WordPress is not just limited to writing text. It comes with a built-in media uploader to handle images, audio, and video files.
WordPress supports Embed enabled websites which means you can embed YouTube videos, Instagram photos, Tweets, and Soundcloud audio by just pasting the URL.
Pros
ADD TESTIMONIALS
Having testimonials on your website about products or services is a great selling tactic. There are several plugins available that make it easy to publish customer testimonials and reviews. Some of them offer widgets that show reviews about your business on a scroll.
PUBLISH CONTENT IMMEDIATELY
If you lack patience, nothing is stopping you from publishing each and every post with a click of your mouse! And best of all, if you have the WordPress app on your smartphone or tablet, you can publish your post from anywhere, anytime!
NO NEED TO LEARN HTML CODE
Unless you want to that is. You can create content using WYSIWYG (What-You-See-Is-What-You-Get), meaning you can easily create pages and posts without having to know HTML.
WORDPRESS KEEPS IMPROVING
Thanks to its open source coding and innovative developers, WordPress keeps improving as the years go by. Whether the WordPress staff are adding new features, developers are creating new plugins, or coders have programmed new features to customize your site, the CMS keeps evolving for the better.
Summary
As you can see, you can use WordPress for a personal or commercial website, and there's very little you can't do with this powerful content management system.
At Geeky Webmater we provide managed pro hosting, which mean you do not have to worry about maintaining the WordPress, ts plugins or any backup. It all covered under our very affordable packages. You just manage the content and we will take care the rest.